Rain Flow Services
Commercial and Residential Roofing, Siding and More . . .
Affordable Home & Business Roofing & Siding Services
A beautiful and comfortable home or business is the pride of any owner and a pleasure for all of its visitors. Whether you are just starting to build your dream house or business, or have been living or working there for many years; your home and business needs your attention and care.
When searching for quality & timely work, seek the advice and services from Affordable Rain Flow Specialists. Affordable Rain Flow will listen and work with your interests to provide you with expert advice, opinions and suggestions. They understand that it is a very difficult and time-consuming task figuring out what to do when you need roofing or siding. Don't take the risk on your own, rely on the experience of Affordable Rain Flow experts to guide you the most beautiful, efficient and durable solution.
ROOFING
The roof provides reliable protection from all the elements. Affordable Rain Flow will not only qualitatively install or replace the roof, but will help you to decide on the best and most suitable material, shape, and colour for free.
SIDING
Have you noticed a crack, dent or mold on the siding of your house? Does the colour look flat in comparison with neighbouring buildings? Or do you simply need something new and fresh? Let our professional siding team help.
Additional Services:
Our team has 84 years of combined experience in the Roofing & Siding industry. Affordable Rain Flow incorporated in 2011 and has become very versed in other beneficial and complimentary services, such as: Rain Flow Gutter Protection™, TRA Snow Retention Systems, De-mossing, Cleaning Pine Needles, Roofing/Siding Maintenance & Repairs.
PHONE US or click for a FREE ESTIMATE to discuss your needs. We're here to help.
Gutter Protection by Rain Flow Gutter Protection™
Affordable Rain Flow is an Authorized Reseller/Installer of Rain Flow Total Gutter Protection™ , a product that fills the entire gutter opening so that nothing but water can get in.
When Rain Flow™ is installed, rainwater passes easily through the material and quickly flows to the downspouts. Leaves, spinners, pine needles, twigs and other debris stay on top but don't impede the flow of water. Because air flows both under and over the debris, it dries quickly and blows away on the next breezy day.
No Damaged Shingles
You don't lift the shingles to install Rain Flow.
Permanent All Weather Protection
Rain Flow's patented material is not affected by changing weather. From hot summer sun to winter snow and freezing ice, Rain Flow protects gutters from clogging year-round.
Invisible From the Ground
Rain Flow can't be seen from ground level. Unlike metal covers or screens.
Rain Flow does not require colour matching to shingles, gutters or trim and doesn't change the appearance of the home.
Rain Flow works with any roof from flat to 16/12 pitch.
Self Cleaning
Rain Flow washes clean with every rainfall. It is tough, nonabsorbent and dries quickly. Shingle grit and other small debris pass through easily.
Style, Colour, Brand?
Can't decide on a style, colour or brand? Let us provide some suggestions! Call today.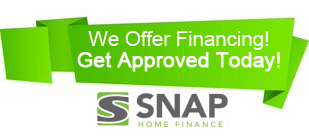 Project Gallery
Here are some of our recent roofing projects.