Company
Affordable Rain Flow has decades of experience in the industry.
About Us & Our Leadership Team
Affordable Rain Flow has been providing dedicated and trusted service to our Roofing and Siding Clients in British Columbia since it was incorporated in 2011.
With 84 years of combined experience from the leadership team, comes in-depth industry knowledge. We have become very versed and skilled in additional services that directly benefit our homeowner and commercial clients, such as: TRA Snow Retention Systems, Gutter Protection, De-mossing, Cleaning Pine Needles, Roofing/Siding Maintenance & Repairs. We know that clients rely upon us and our expertise for insights about one of the most important features of their home or building – We appreciate that and take that trust seriously. We thank all of our past clients for being a part of our history and look forward to servicing those we have not met yet. 
Mike Frey
Owner / Operator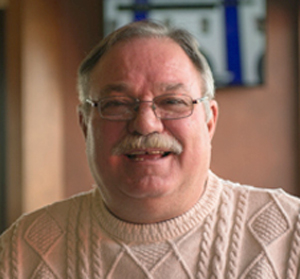 Mike started in the roofing industry in 1986 while living in Calgary. While in Calgary a career highlight was working on newly developed Olympic facilities installing concrete tiles.
In 1989, Mike moved to the Sunshine Coast and opened his own roofing company.
In 1994, Mike moved to Kelowna in the Okanagan Valley. He continued with roofing & siding and was able to add another large project by installing concrete tile at the Grand Hotel Development.
Mike has continually provided top level service with roofing and siding. He has worked for many years throughout the entire Okanagan Valley working with Concrete Tile, Clay Tile, Cedar Shakes, Fiberglass Shingles, Stone Coated Metal, Standing Seam, Torch-On Roofing, and Coatings.
Outside of Affordable Rainflow, Mike has helped his community by working for the Salvation Army running a homeless shelter.
Mike enjoys sports such as hockey, football, and skiing. He also enjoys the outdoors while boating and working with horses.
Ultimately, Mike loves roofing and is here to help with any roofing or siding needs!
Terry Fleming
Owner / Operator
Terry installed his first roofs at the ripe old age of 13! He took the initiative to cut down Cedar tree stumps and split them into cedar shakes that he then used to install on homes and buildings.
Terry continued the passion for roofing while working for his uncles roofing company and in 1976 he graduated from Selkirk with a Forestry degree.
Terry's career has always revolved around home renovation and building supply. In 1977, he started working for a truss plant and building supply store where he quickly became a manager. By 1978 he had developed their prefabricated home division.
In 1982, Terry was elected as President of the Housing and Urban Development Association of Canada, which became the Canadian Home Builders Association.
By 1984, Terry started his own businesses – Best-Way Siding and Best-Way Roofers Supply. Since this time, Terry has been a leader in the roofing and siding industry working on projects for years all throughout the Okanagan Valley.
Outside of Affordable Rain Flow, Terry is a baseball lover and has been voted to the BC Minor Baseball Association Wall of Fame. He has also coached youth sports to give back to the community he so much enjoys. Terry loves the outdoors, bicycling and local wildlife.
Terry is here to help you with all your roofing and siding needs!